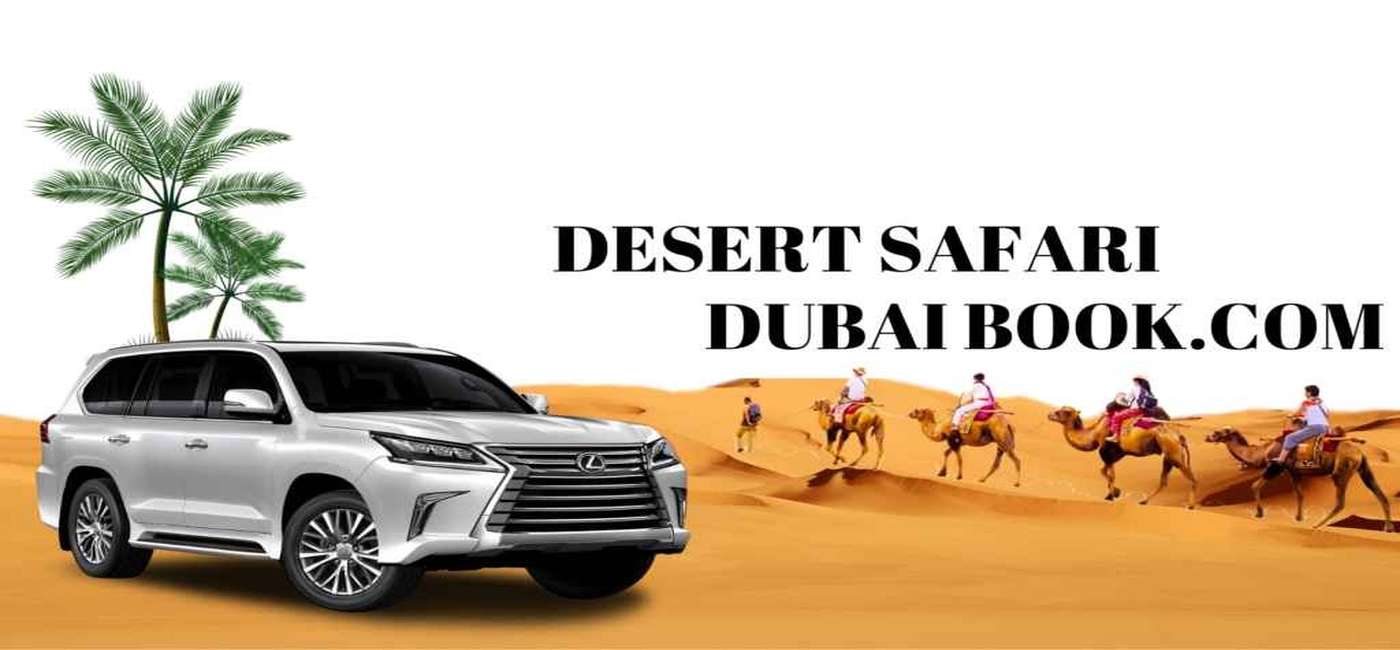 If you like to travel Dubai then how can you miss the Dubai Desert Safari? Dubai is well known for its tourist attraction. Yes, the Dubai Desert Safari is an incredible and amazing experience. If you enjoy thrills and action, the Dubai Red Dunes are waiting for you with a lot of fun and excitement. Dubai is famous for its tourist attractions like the Burj Khalifa, but Desert Safaris have always been a top priority. Where you can get a detailed look at Arab Civilization. To keep you entertained, a live show with Arabic coffee is offered.
The Morning Desert Safari is thrilled by the daylight, and tourists can truly experience the beauty of the sandy expanse, the sand waves, the glistening desert shape, and so on. Starting at dawn, you may participate in a variety of activities such as Hot Air Balloon Flights, Quad Bike Rides, Wildlife Watching, and Thrilling Camel Rides. You should not limit yourself; Sand Skiing and Sandboarding are other options.
One of the most popular attractions in the Arabian desert is an Evening Desert Safari. Evening Dubai Desert Safari is famous for its beautiful Sunsets and cool desert breezes. A desert safari, on the other hand, is meaningless without a Bedouin camp visit. At camp, a live entertainment show is performed includes the activities like Belly Dancing, Tanoura Dance, and henna tattoos, and also Arabian cuisines are available. Arabic costumes are available for customers at camp to enjoy Arabic culture. Sand Boarding, Camel Riding, Horse Riding, and much more fun are part of this trip.
During the Overnight Desert Safari, take in the starry night sky and soft Arabic music. This relaxing Arab music has a distinct flavor that will boost your feeling.
We provide the best Desert Safari with Quad Bike / ATVs and Dune Buggy services all over the UAE. Our company offers a great and unforgettable layout for Quad Bike / ATV excursions and Dune Buggy rides that you will truly enjoy and never tire of. Ride a Quad Bike across the Red Dunes with us.
In Dubai's stunning desert, enjoy morning desert safaris, evening desert safaris, sunrise desert safaris, and sunset desert safaris. Our desert safari on Quad Bikes, ATVs, and Dune Buggies is a once-in-a-lifetime adventure in the stunning Dubai Desert. We welcome you to spend your favorite and free time with us.
We'll take you on a tour of the breathtaking Dubai desert. To take advantage of all of it, visit our Tour page and select the best one for you. Please do not hesitate contact us if you want any of the greatest services and a simple approach.
Dubai Desert Safari Packages
Desert Safari Dubai Deals and Offers
Dubai Desert Safari Tour
Overview
 Pick & Drop
Pick & Drop From Home/Hotel/Centralized Meeting Locations Upon Package Type.
Dune Bashing
Thrilling Dune Bashing on Sand Dunes in the desert on 4×4 Land Cruiser With Certified Drivers & Extreme Structured Land Cruiser.
Belly Dance Show
Enjoy Arabic Traditional Live Bally Dance Performances Show.
Desert Bedouin Camp
You will be at the base camp after enjoying the Camel/horse riding, the dune bashing, and the ATV quad bike ride. Here you will enjoy old Arabian shows.
Refreshments
You will be at the base camp after enjoying the Camel/horse riding, the dune bashing, and the ATV quad bike ride.
Buffet Dinner with BBQ
15+ Items of Buffet Dinner Under Vegetarian and Non-Veg Menu & BBQ In Desert Safari Tour.
Live Entertainment Shows
From 7 live different performances, you can enjoy Tanura Dance, Fire show + Mascot & Stick Walker.
Camel's Hump Ride
Get Closer To Desert Rolls-Royce By Riding Their Humps Very Friendly and you will have a fantastic experience in the desert.
Desert Safari Dubai Inclusions
Desert Safari Dubai Exclusions
Desert Safari Dubai Timings
Desert Safari Dubai Payment
Desert Safari Dubai Booking
Book The Most Popular Desert Safari Tours In Dubai
Why Choose Us For - Desert Safari Dubai
Every Time We Provide Best Service
Morning Desert Safari Dubai
Desert Morning Safari is the witness of the magical dawn of the desert. The beginning of a new day in the Arabic way in mid of desert is full of an enchanter. Dubai Desert Safari is an exciting tour that will provide you with unforgettable memories. Because of its peaceful surroundings and pleasant weather, Dubai has become a popular tourist destination around the world. So do not miss Desert Safari if you are in Dubai.
It is the best time to enjoy a desert safari; in the light of the rising sun, the morning dews and golden sand give a beautiful look of the desert with a soft and gentle breeze. Leave the busy and noisy city and enjoy the peaceful desert of Dubai.
This exciting Arabian adventure starts with a session of dune bashing. As the sun slowly rises over the desert, it's time to enjoy Dubai's red dunes, so the Land Cruiser will climb the dunes faster and give you more fun on every slope; it's a combination of thrill and adventure.
Evening Desert Safari Dubai
Dubai has become a popular tourist destination around the world Because of its peaceful surroundings and beautiful tour sites.
Evening Dubai desert safaris are well-known for their stunning sunsets and cool, desert wind waves. Because of its exciting and unique features, the Evening Desert Safari is the most popular trip attraction. An evening in the desert is an experience that cannot be described in words because of the stunning views of the sunset, the gentle breeze, and a variety of other exciting activities.
Why Should You Go on an Evening Desert Safari?
An Evening Desert Safari in Dubai is an exciting tour that will provide you with a memorable evening in the wonderful desert. Beautiful sunsets and clouds make the quiet evening of the desert even more beautiful. And when the darkness begins to spread, the desert weather becomes even more charming. Because the heat of the desert dissipates, the weather becomes cooler and more pleasant.
Desert Safari Dubai Locations
For Pickup
Our Latest Article For Dubai Travelers
 Sunrise Desert Safari Dubai Sunrise desert safari Dubai is one of the best times to go on a desert safari....
Read More